Changes to Metra BNSF Schedule
Implementation of Positive Train Control on Metra BNSF will lead to schedule changes beginning this summer
On March 19th Metra announced a proposed weekday schedule revision for the BNSF Line. The BNSF will be the first Metra line to have Positive Train Control (PTC) operational, but the enhancement will require a revision of the line's schedule starting this summer.
Feedback will be accepted at
BNSFservice2018@metrarr.com
until April 15. Metra may revise the proposal based on feedback, with a goal of implementing the new schedule in June or July.
Watch the video below for an explanation about why Positive Train Control will impact schedules, starting with the BNSF Line:
In addition to adjusting the schedule for PTC, Metra and BNSF Railway are proposing other changes to relieve overcrowding on some of the busiest trains, match the schedule to actual operating conditions and reduce bunching at a choke point near Cicero. As a result, there will be numerous minor changes to the total running times and the station stop patterns of trains. There will be no changes to weekend trains at this time.
PTC is a federally mandated safety system that will automatically stop a train if the engineer fails to obey a signal or exceeds the speed limit. The system integrates GPS, trackside sensors and communications units, onboard computers and Metra's centralized train dispatching system. Together, these components track trains and monitor the crew's compliance with speed restrictions and signals. Although it can't prevent all accidents, PTC increases safety by preventing train-to-train collisions, unauthorized entry into work zones and derailments due to speeding or moving through misaligned track switches.
Metra's full press release is available
here
. Any questions on the system updates can be directed to Metra's Legislative Affairs Director,
Demetrios Skoufis
.
T.R. Smith Honored as
Agriculture Innovator

Kane County Agriculture Committee Chairman Thomas (T.R.) Smith recognized by IL Farmers Market Association
Kane County Agriculture Committee Chairman and County Board Member Thomas (T.R.) Smith was recognized by
the Illinois Farmers Market Association
as
Agriculture Innovator of the Year. The annual award recognizes distinguished community advocates across Illinois that have demonstrated impactful and purposeful leadership in building stronger local food systems. T.R. is the first County Board Member to chair the Kane County Agriculture Committee - which was founded to better understand the unique needs of Kane County farmers and provide support to farm business operators through programs, policies and resources. The award was presented last week at the Illinois Farmers Market Association's annual conference in Elgin, attended by farmers and market managers from around the state.
T.R. is a U.S. Army veteran and later served as a Detective with the Chicago Police Department. He remains active in a number of community organizations including the local Lions Club, Kane County Farm Bureau and Kane County Forest Preserve. T.R. is also an active farmer in Burlington Township
Visit the Illinois Farmers Market Association webpage for more information on their events and resources.
Development Rules of Thumb

APA-CMS is sponsoring a discussion on The Regulations and Realities Every Planner Should Know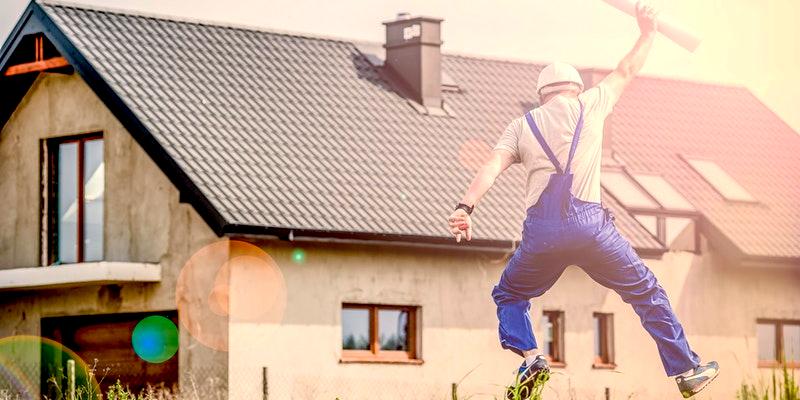 Join APA-CMS this month in the suburbs for a lively discussion about the outside sectors and factors that influence the shape of our cities - engineering, market and design feasibility, and the building code! Comprehension of their "rules of thumb" for common situations can make your job easier by understanding constraints and where there is room for flexibility. Also learn how new building materials and sustainability strategies fit within the rules - or rewrite them entirely.
This session will explore the critical intersection among market feasibility, physical design, building code regulations, and the planning/zoning fields in city governance. Understanding the influence of these sectors facilitates an appreciation of the wider business environment and encourages development of external and strategic thinking. Learning these development rules can enable your organization to spot business opportunities early, manage community expectations, and provide preventative action to struggling developments and sites.
Location
City of Naperville | Council Chambers
400 S Eagle St.
Naperville, IL 60540
Visit the event webpage for speakers' bios and to register. Program related questions can be directed to cms@ilapa.org.
Kane County Recycling Event

Recycling event to be held in St. Charles for electronics, books, paint and document shredding
The Kane County Recycles Event on
Saturday, Aprill 14, 2018
, between 8 AM and 12 noon, will be held at 540 S Randall in St. Charles. We will be accepting electronics, books and paint for recycling, and documents for shredding.
ELECTRONICS
like computers, keyboards, laptops, printers, televisions (any size or age), stereos, cell phones, microwaves, Christmas lights, can be recycled here. We will take TVs of any size, type, or age. Note that TVs and Monitors have a cost to recycle. See below. We unload for you! A complete list of accepted items, and more information can be found at
BOOKS
of any age and condition for reuse or recycling.
PAINT
(liquid latex paint) will be recycled at this event. Paint has a recycling fee per container, payable by the resident with cash or check; see below for costs. Latex paint is non-toxic but difficult to dispose of normally because you have to dry it out before placing it in your landfill trash. However, liquid latex paint can be recycled into new products with no drying out necessary by bringing it to this event! We will also take oil paint, but please note that you can recycle it for free at the Naperville Hazardous Waste Facility. More details and costs for recycling oil paint at the event can be found at http://www.countyofkane.org/Recycling/Pages/paint.aspx.
Costs:
TVs and Computer Monitors have a recycling fee

paid directly to the non-profit recycler ($25 for screens under 21" - measured diagonally across the screen, or $35 for screens 21" and over), payable by the resident with cash or card.

Paint has a recycling fee per container, payable by the resident

with cash or check.

Liquid LATEX paint is $2/quart can, $3.50/gallon can, and $10/ 5-gallon bucket.
All else is free to drop-off.
Next event:
The next event after this one will be May 12th, 2018 and will be for electronics and books only.
See here for the Kane County Recycles
full schedule of collection events
for 2018.
Not accepted
: We do not accept hazardous waste or large household appliances like washers and refrigerators.
Questions can be directed to Kane County Recycling Coordinator, Jennifer Jarland, 630-208-3841,
recycle@countyofkane.org
.